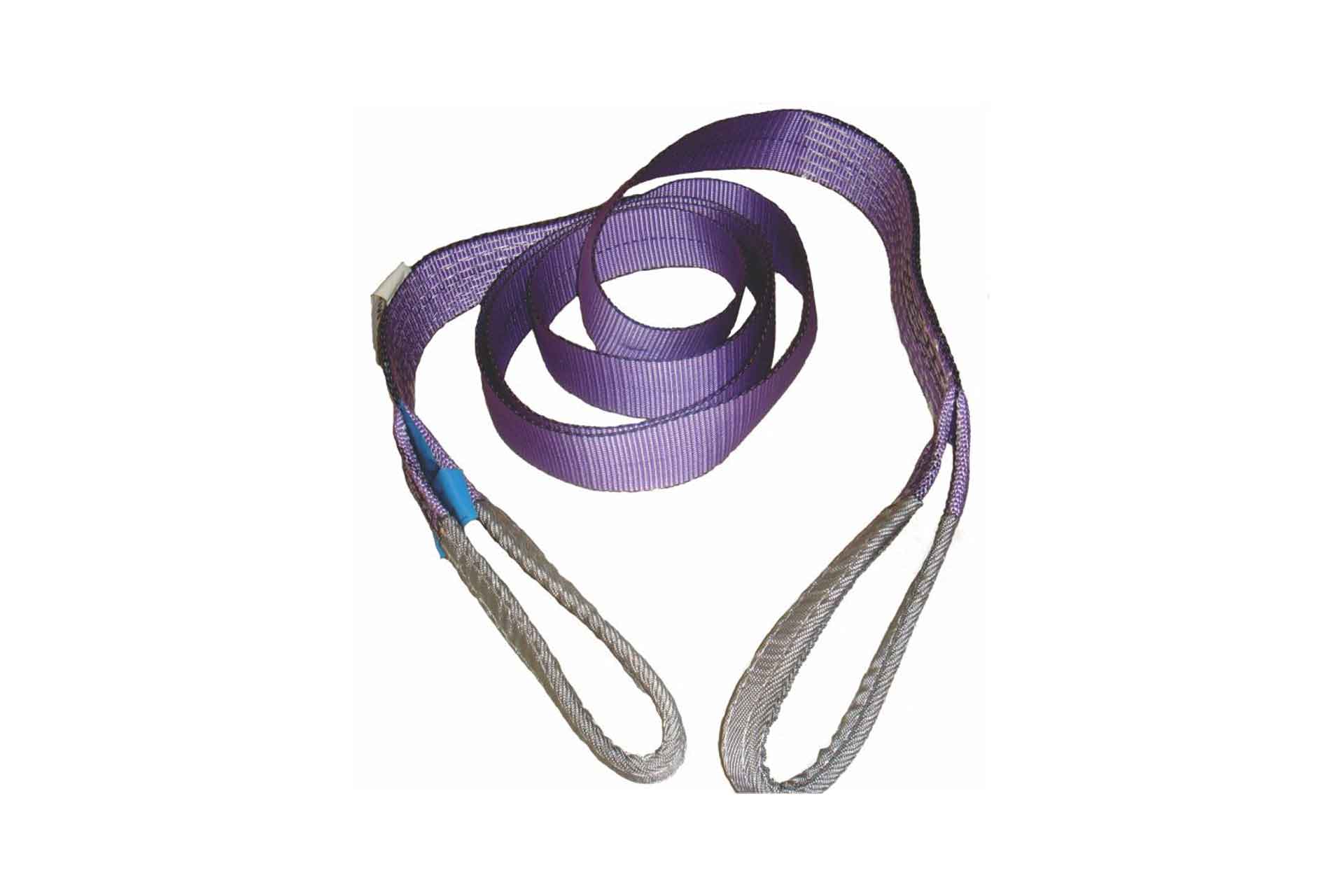 Simplex Webbing Slings
Simplex webbing slings are made from high tenacity polyester webbing. Simplex slings are manufactured from single thickness webbing, either terminated in a metal end fitting or more popularly, sewn back upon themselves with a high tenacity polyester fabric to form a reinforced eye, which provides greater durability than the traditional leather eye. The webbing is stitched close to the eyes which are 9″ long bearing to bearing.
100% High Tenacity Polyester.
Made of Single thickness of Webbing.
Flat & Wide Load Bearing surface.
According to EN 1492-1:2000 or
ASME B 30.9.
Safety Factor 7:1 and 5:1.
Low Elongation 3-7%.
High strength to weight ratio.
Available upto 300 mm width & 6 Ton Capacity.
Colour coded for easy identification.
Maximum working temperature 90°c.
Anti-abrasion sleeves and anti-cutting sleeves protection (optional).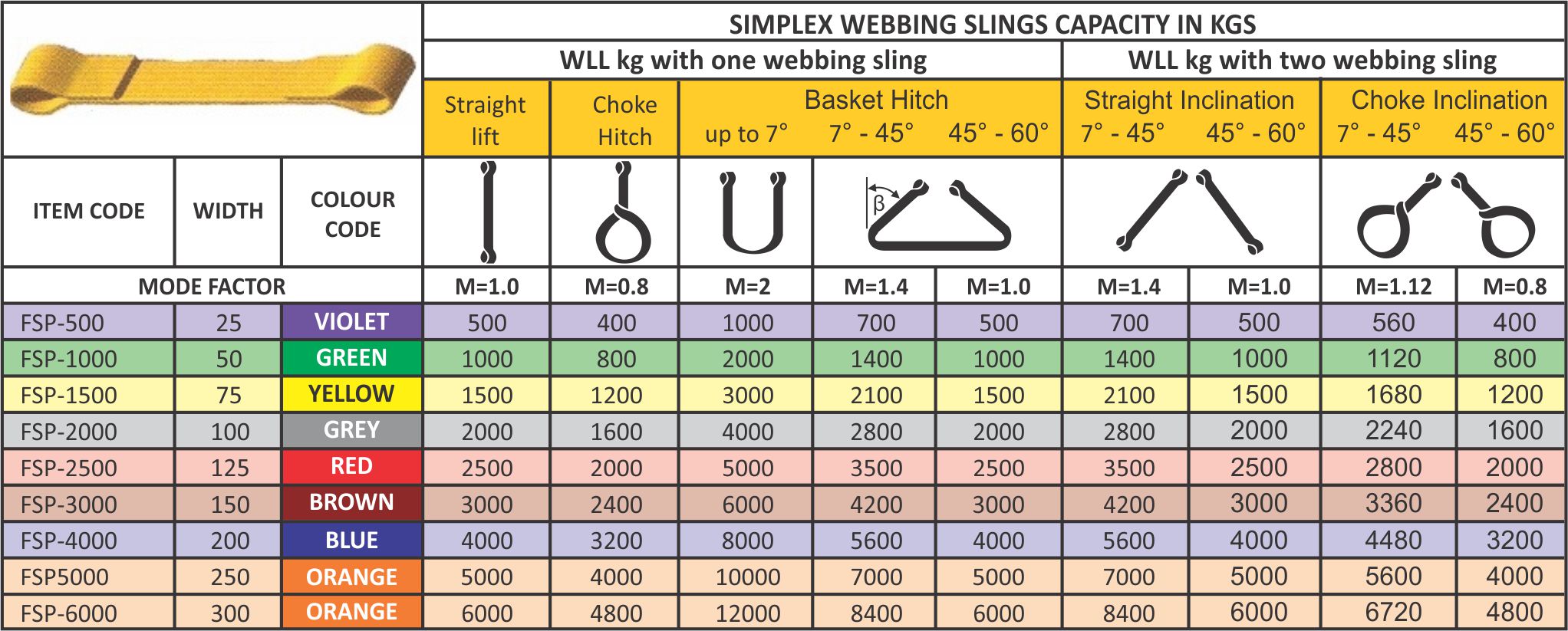 Features of simplex webbing Slings
Available in flat webbing type and endless type with safety factor 7:1/5:1
Broad & flat load bearing surface for better grip over smooth & fragile loads
High strength to weight ratio
Best to lift Smooth, Polished and Coated Loads