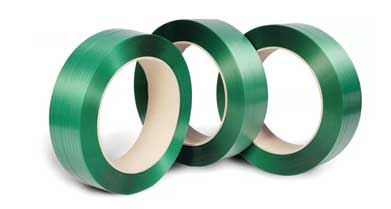 Royal packaging- One of the Best and Popular PP and PET Straps Manufacturers in India
We Royal Packaging industries from Pune, Maharashtra are leading pp and pet strap manufacturers, and suppliers in India. We manufacture and supply the superior quality PP and PET (Polyethylene Terephthalate) straps to worldwide industries in a short time period. These straps are 100% recyclable, safe to use, durable and flexible. We provide these straps in a variety of sizes and designs as per customer's requirements. Owing to its features and standard specifications, our industry becomes one of the most popular PP & PET strap manufacturers in India.
PP (Plastic polypropylene) Strap:
PP strap is a plastic strapping used for strapping light or medium load applications while transporting or shipping. It is also suitable for both automatic and manual applications. Our pp straps are easy to use and highly safe during transporting. These straps are very commonly used in various industries such as automotive industry, paper & pulp, pharmaceutical, ceramic, chemical, electrical appliances, construction and metal fabrications for packaging purposes.
PET (Polyethylene Terephthalate) Strap:
PET Strap is a another option for steel strap used in an extensive industry to strap the heavy or medium loads like metals, bricks, corrugated boards, papers etc. It helps to deliver products with highly safe while transporting or shipping. The main advantage of this strap is that it can withstand any climate variations. This strap is made by using the best quality raw material provides features like durability, sturdy, flexible, rust or moist proof, high tensile strength.
Technical specifications:
| | |
| --- | --- |
| Material used | Polyester |
| Type of Packaging | Roll |
| Size or dimensions | As per requirements |
| Brand | Royal Packaging |
| Available colors | Orange & white |
Read More