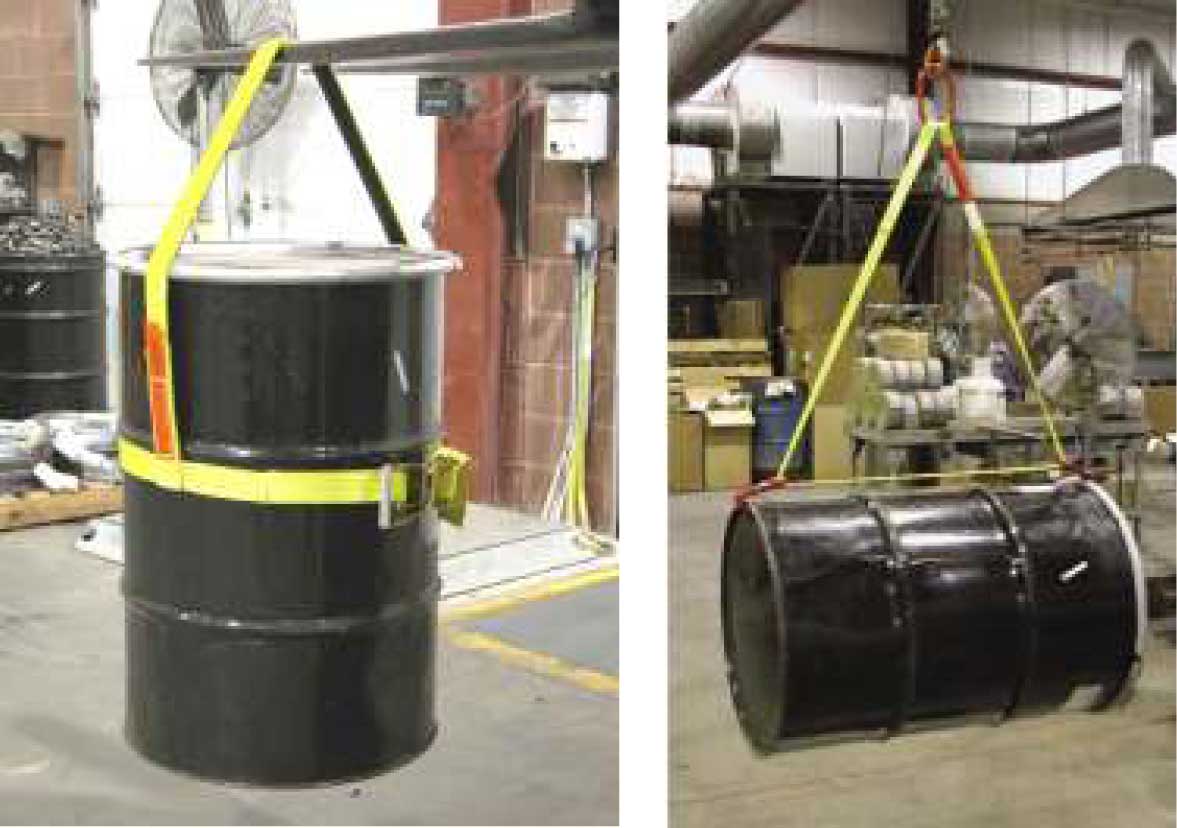 Drum Sling & Drum Lifters
Drum slings and drum lifters move 55 gallon drums effortlessly and efficiently. Choose from a harness design or one with hooks; both types of drum handling equipment are designed for use with a forklift or crane. The harness drum sling can also be used to dump or pour contents from a ribbed drum or barrel.
WE HAVE HEAVY DUTY DRUM LIFTERS FOR LIFTING DRUMS OF :
Chemicals
Glue
Welding Wires
Food Materials
Paints
Sugar Industry Lifting drums upto 3 tons is now as easy as normal operations. No need of bulky drum lifters, for attachments and lifters as a single person can handle and tilt the drum. Available in both Vertical and Horizontal type Lifting. ROYAL Sling Type Drum Lifters are made by 100% Polyster Webbing, specially designed to lift 210 litre (55 gallon) drums vertically. Easy to use for fast lifting and repositioning of drums.
Read More