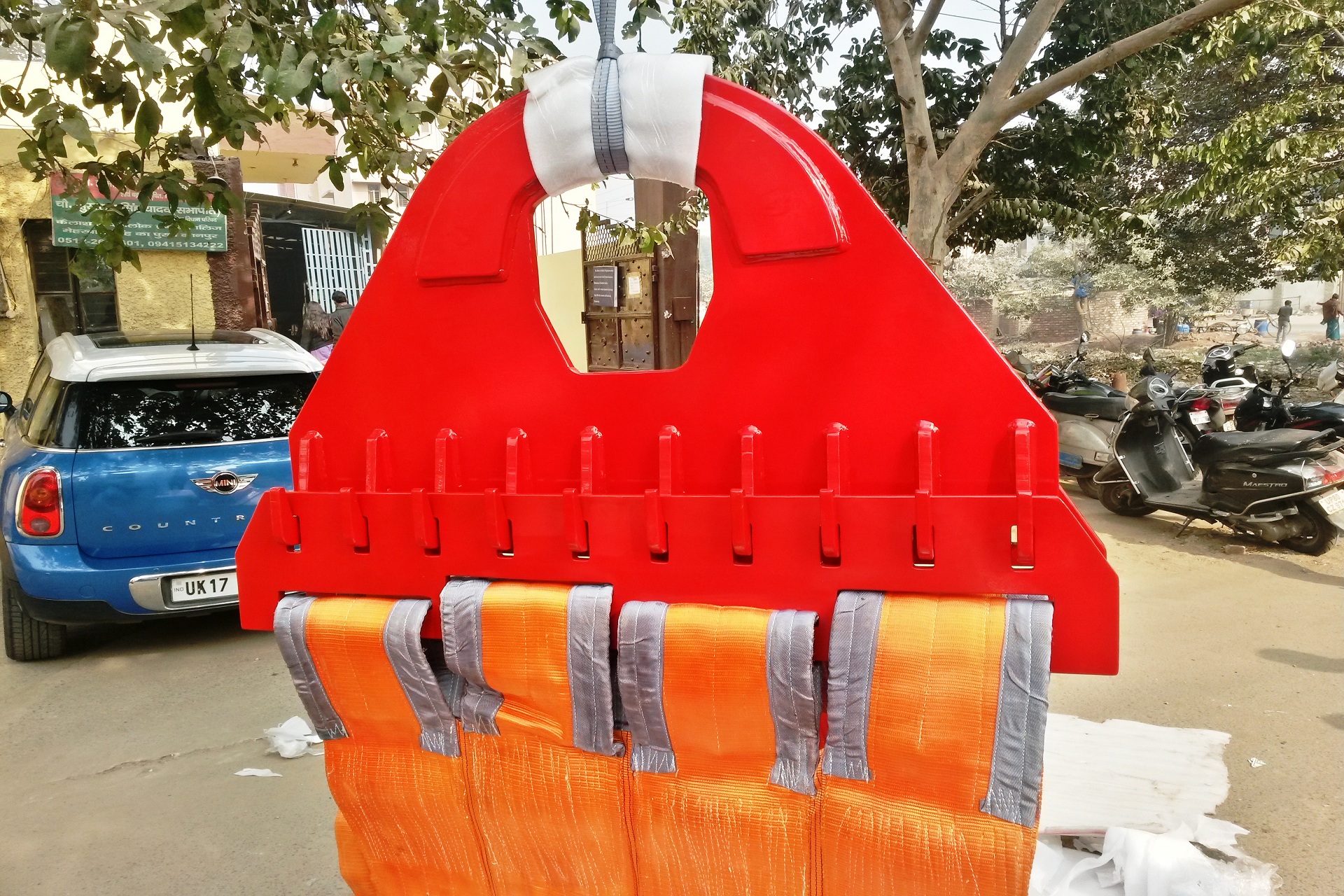 Pipeline Lifters
Royal Packaging Industries pipe line lifter lowering belts are ideal device for laying of pipe lines whenever high load carrying capacity is required with great supporting area. They are made of polyester lifting mats with two sewn-in eye traverses each and a corresponding traverse with hook.
Experienced, leading Lifting goods manufacturer.
Heavy duty PES webbing for durability and strength.
Alloy steel end irons for greater strength with less weight.
Web coated with heavy duty PU Coating.
Blue vinyl tag with clear protective cover to protect data.
End irons painted/ Epoxy coated.
Custom belts available for pipe diameters not listed.
Belts used around the world, in all types of climates, in sizes up to 60″diameter pipe.
Lowering-in belt and head iron sold separately.