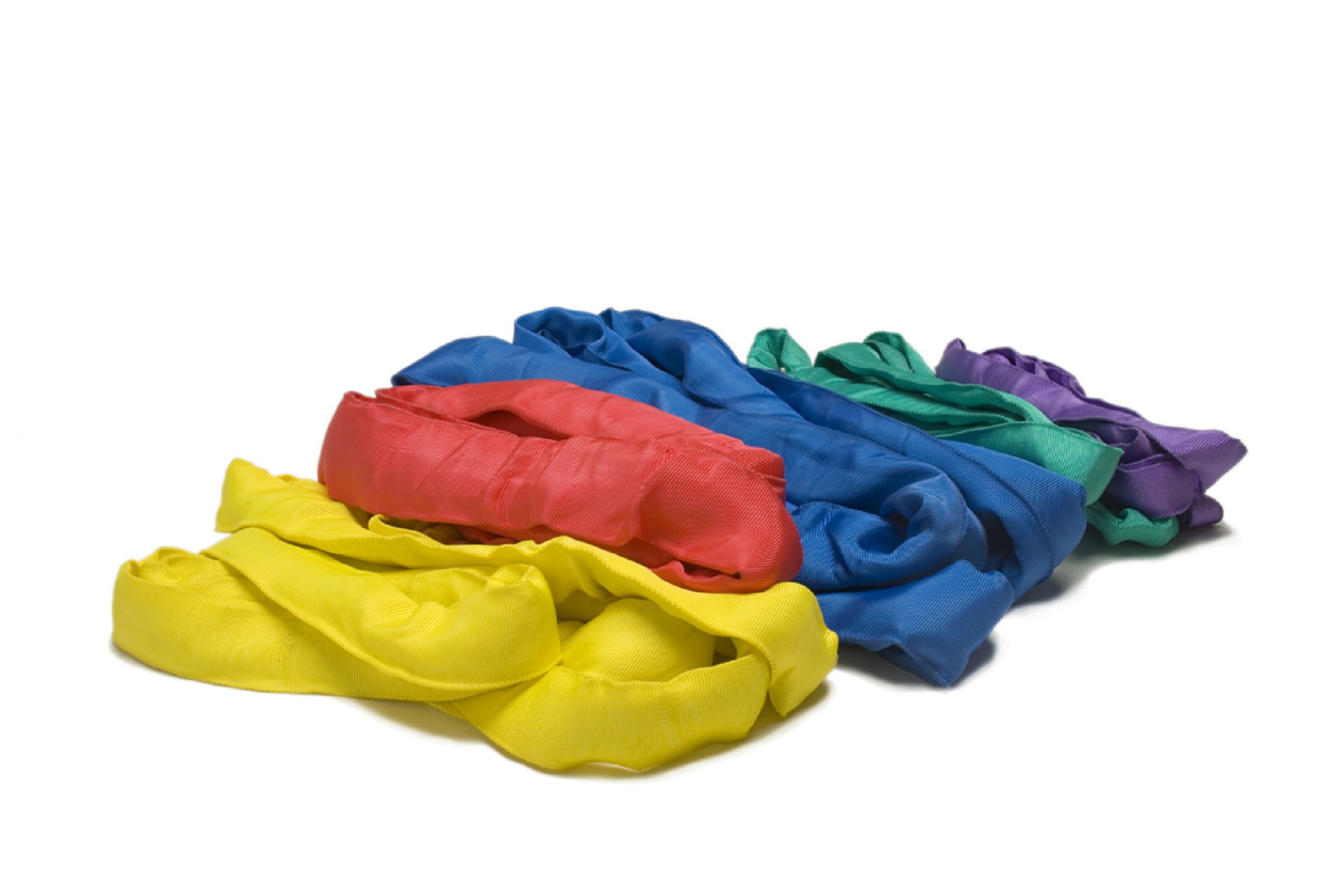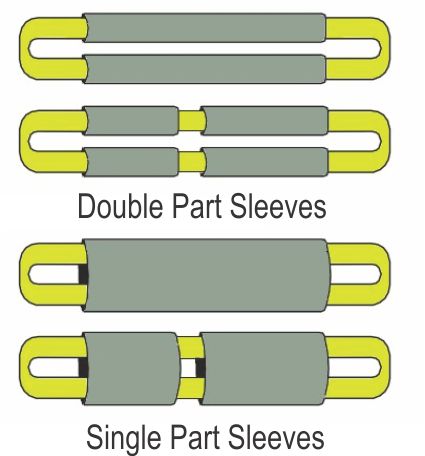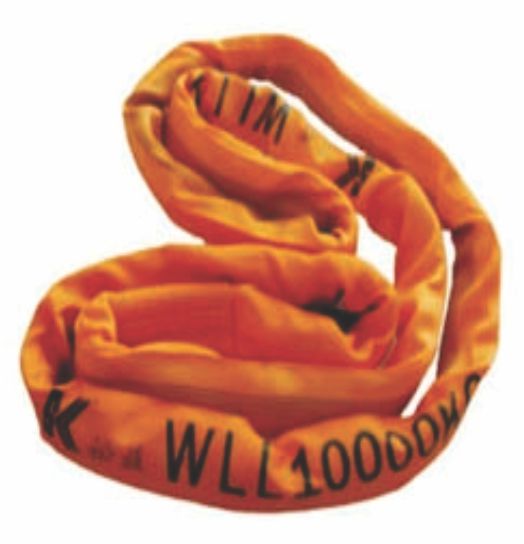 Endless Round Slings
We manufacture endless round slings in accordance to EN 1492-2:2000 and ASME B 30.9 from 100% polyester. The outer cover is a seamless polyester sleeve of double thickness construction and has an excellent abrasion resistance. Soft, Supple & light weight, easy to handle. The most flexible sling available conforms to the load extremely well and provides choker hold. Being endless, wears evenly as load & hook contact points can be continually rotated to extend sling life. Load bearing fibers never come in contact with the load. Seamless cover, no edge to wear out. Cover abrasion will not reduce the capacity. Adapts to all sizes, types and load configurations. Lightweight, easy to rig, store & clean. Colour coded for easy identification.
Available upto 400 mm width and 700 Tons capacity.
Available in safety factor 7:1 and 5:1 Free overload tail indicator yarn and optical fiber.
Endless round polyester slings are made of high tenacity polyester fiber yarns hank which are wound continuously together in the form of the endless sling. The yarn core is protected by a woven tubular sleeve which is made of polyester and has a better abrasive resistant. This upper cover protect load bearing yarns from abrasion and ultraviolet degradation. Round slings are easy to handle soft and light in weight yet have a high breaking strength. These slings are color coded as per international standards and confirm EN 1492-2:2000 and ASME B 30.9. Our slings are supplied with test certificate for safe working load.
Round slings are an all-purpose lifting sling enabling a strong and non-damaging lift of a load. They are extremely light weight and flexible in multiple directions, allowing easy and quick manipulation even when fragile loads are being lifted. Round slings are a continuous loop made from polyester yarn encased in a sleeve of polyester fabric. The sleeve is constructed, so that it protects the internal rows of yarn filament and keeps them in a parallel formation at all times. The yarn fiber (core) is free to spread out where the round sling is in contact with its load. This provides a broad support, which cushions the load against damage and reduces slipping. The low stretch characteristics of the polyester yarn also prevent 'load bounce' when lifting.
Features of Endless round sling
Made of Polyester Yarn Core with Upper Polyester Cover.
Soft and Light Weight Hence Easy to Handle.
Safety Factor 7:1.
High Strength to Weight Ratio.
Best to lift Smooth, Polished and Coated Loads.
Color coded for easy identification
Custom made lifting solutions for non-standard applications
Available with a choice of wear sleeves for added protection at the load points Hardware end fittings optional